A few morning's ago I was struck with a tragedy: hiccups that would not go away.
I don't know what it was about these hiccups, but they were intense.
You know, the kind that like shakes your whole body?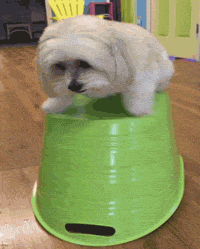 They were obnoxiously loud, and echoed through my house (my sleeping family must not have been happy.)
That morning I decided to go to morning Mass at a Church about a five minute walk from my house.
Being late, I took my car for the 1 minute drive.
As I was driving, a thought came across my mind.
"Maybe, you should not go. Your hiccups will disrupt everyone."
I imagined all the people in the Church staring at me.
However, I labeled this the voice of the enemy and decided going was more important.
Hiccups and the fear of embarrassment weren't going to stop me from doing what I wanted.
Doing what I knew was right.
As I made my way up the Church driveway, the hiccups persisted.
"Hold them in. Hold them in. Focus. Hold them in." I repeated in my mind as I opened the back door of the Church. 
Being late, I walked in right behind the priest.
"Hold them in. HOLD THEM IN. Don't you dare…"
The minute I genuflected, before going into my seat, I let out the biggest hiccup of all time. 
THE SECOND  my knee hit the ground it was as if all the hiccups of my entire life decided to jump from my throat.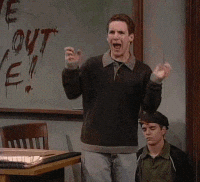 It. Was. So. Loud. 
I was so startled from the hiccup that my hiccups went away!
The Mass continued and I did not hiccup one bit.
This little experience taught me quite a few things I wanted to share with y'all.
The first being to push forward in doing what you know is right regardless of the whispers of the enemy. Humiliation and the fear of being humiliated stop so many of us from pursuing the truth. Fear sucks the perseverance out of us, when instead it can actually propel us. For example, when David faced Goliath. I am sure he had fear as he looked at the giant and all he had was a slingshot. However, David harnessed the fear and used it to show his true faith. In the midst of a thunderstorm of fear, he chose to look up towards Heaven and trust in God. He chose to use the power God had given him.
This experience reminded me of the humor of God. Often times, in our suffering world we neglect to look at the humor of truth. When I sent out the giant hiccup, it had me smirking in my seat. The hiccup was so freaking loud. Instead of dwelling on the embarrassment, I thought about how I was cured from my "ailment" by the very ailment itself.
I was reminded that our weaknesses are actually our strength. As seen in 2 Corinthians 12:9
"My grace is sufficient for you, for my power is made perfect in weakness." Therefore I will boast all the more gladly about my weaknesses, so that Christ's power may rest on me.
I fought and fought and fought the weakness of my hiccups but in reality through that weakness I saw Christ more and more. As I walked into that Church, I had no choice but to accept my problem and just put it in Christ's hands. Maybe I would get told to leave because I was being disruptive. Maybe I would be embarrassed. Maybe I would hiccup the entire time. But that did not matter. I knew what to do, and in the moment of weakness I had to place my trust in Him.
Friends, I encourage you this weak to keep moving forward. Put on the armor of God and when you feel inadequate to enter into His house, go anyway. Do not listen to the lies the enemy whispers in your ear. Trust in Him. Listen to the ache in your soul. Put on the armor of God and harness the faith.
So next time you have the hiccups, think of Him.
For in this human weakness, the truth became much clearer.